Optimized Physical Performance
Don't Let Your Pain or Injury Limit Your Potential
With Revive physio care, you hold the key to your own recovery. Our holistic team approach is dedicated to conquering the significant obstacles that stand in the way of your pain-free rehabilitation and reaching your peak performance.
Quality care is our mission
The Persevering Journey Towards Self-Enhancement
Our fundamental principle revolves around a functional framework. This approach focuses on rectifying and enhancing basic movement patterns before advancing strength, power, endurance, speed, and technical abilities. By doing so, we aim to prevent injuries caused by compensatory movements.
By identifying flawed movement patterns, a more comprehensive recovery can be achieved, leading to enhanced injury prevention.
By accurately retraining movement patterns, a solid groundwork is established to effectively enhance athletic performance.
By optimizing the execution of your activities, you can achieve greater efficiency and yield superior results both in the gym and during direct physical engagements.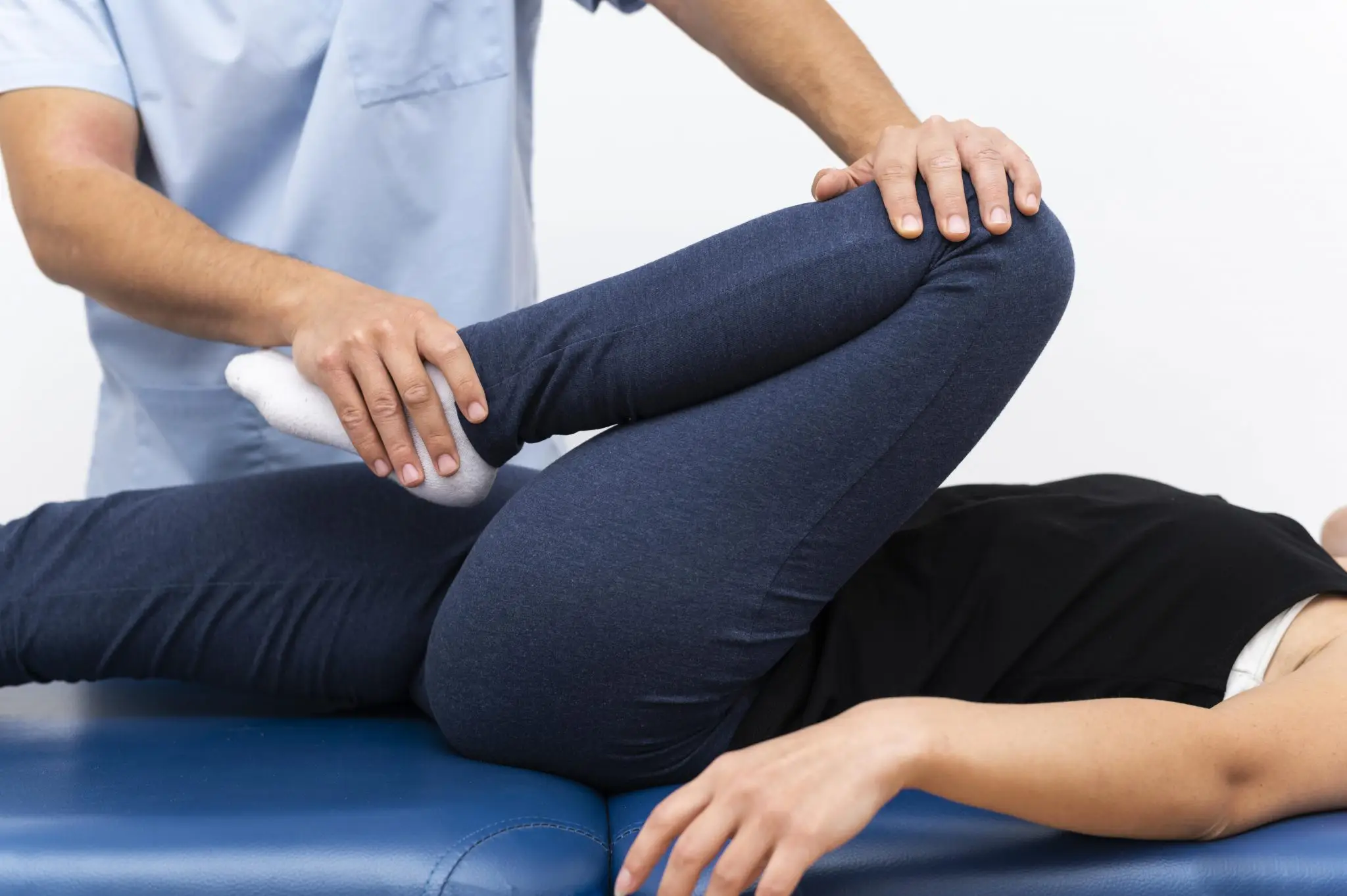 Embarking on the journey requires the guidance of an experienced team.
At Revive Physio Care, we adopt a holistic team approach to assist individuals throughout their path from recovery to achieving optimal outcomes. We strive to provide a deep understanding of the underlying causes of any issues, create tailored plans for resolution, and motivate individuals to surpass their previous limits.
Our clients are our primary focus, and their empowerment is at the core of our endeavors. We are dedicated to helping them reach their highest potential, enabling them to overcome obstacles and lead enriched lives both in their athletic pursuits and beyond.
The journey from Injury to Unparalleled Excellence
Our dedicated physiotherapy team is composed of highly skilled professionals who specialize in the assessment, diagnosis, and treatment of musculoskeletal and physical health conditions.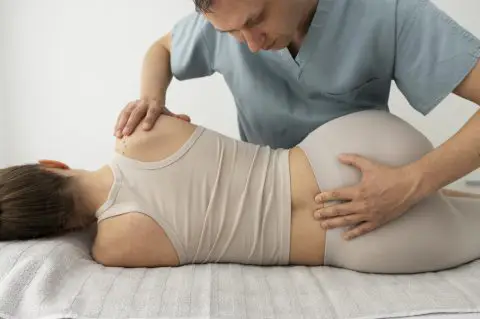 Manual osteopathy is a holistic approach that uses hands-on techniques to assess, diagnose, and treat a wide range of musculoskeletal conditions, aiming to restore balance, improve mobility, and enhance the body's self-healing abilities.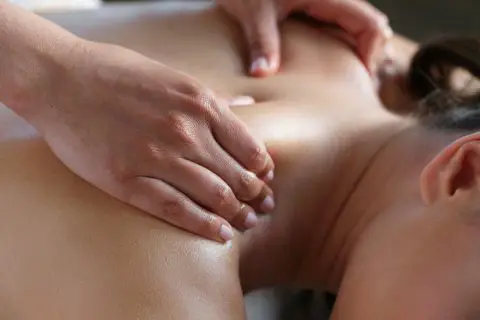 Experience a therapeutic and revitalizing journey through our massage treatment services, providing individuals with relief from physical tension, stress, and muscle discomfort while promoting relaxation and overall well-being.
Pelvic floor osteopathy is a specialized form of manual therapy that focuses on assessing and treating dysfunctions and imbalances within the pelvic floor muscles, aiming to restore optimal function, alleviate pain, and improve overall pelvic health.
View Pelvic floor Osteopathy →
Specialized soft tissue mobilization technique that applies transverse pressure to specific points within muscles, tendons, and ligaments to alleviate pain, improve range of motion, and promote tissue healing.
View Dry Needling ( GTT) →
Ayurvedic 
(Herbal) Medicine
Ayurvedic medicine is a holistic healing system originating from ancient India that emphasizes the balance of mind, body, and spirit through personalized treatments, herbal remedies, dietary adjustments, and lifestyle practices, aiming to promote overall well-being and harmony.
View Ayurvedic Medicine →
A concussion is a mild traumatic brain injury caused by a sudden jolt or blow to the head, resulting in temporary changes in brain function and often characterized by symptoms such as headache, dizziness, confusion, and memory problems.
View Concussion Management →
Our program combines supervised exercise, educational resources, and personalized counseling to empower individuals on their journey to optimal heart health and a better quality of life.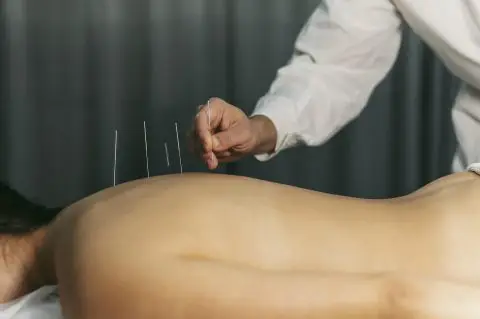 A therapeutic practice that involves the insertion of fine needles into specific points on the body to promote balance, relieve pain, and enhance overall well-being.
Neuro rehabilitation is a specialized branch of medicine that focuses on the rehabilitation and recovery of individuals with neurological conditions, aiming to maximize functional abilities, independence, and quality of life.
View Neuro-Rehabilitation →
Pediatric orthotics is the field of medicine that involves the design, fabrication, and fitting of custom-made orthotic devices to support their musculoskeletal system and promote proper alignment, mobility, and functional development.
Thai massage is a traditional therapeutic technique originating from Thailand that combines acupressure, stretching, and assisted yoga-like movements to promote relaxation, release tension, and improve energy flow in the body.
Sports physiotherapy is a specialized branch of physiotherapy that focuses on the assessment, treatment, and prevention of sports-related injuries and conditions. It employs various techniques such as manual therapy, exercise prescription, and rehabilitation programs to optimize athletes' performance and facilitate their safe return to sport.
View Sports Physiotherapy →
Hot stone massage is a therapeutic technique that involves placing heated smooth stones on specific points of the body. The heat from the stones helps to relax muscles, improve circulation, and relieve tension, providing a deeply soothing and rejuvenating experience.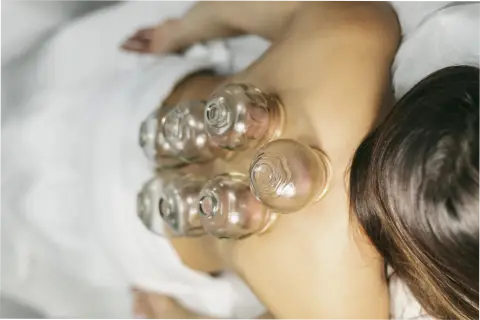 Cupping is an ancient therapy that involves placing cups on the skin to create suction. This suction helps to increase blood flow, loosen muscles, and promote healing, making it effective in treating conditions such as muscle pain, inflammation, and relaxation.
Embark on a journey towards achieving optimal performance without pain. Pathway To Pain-Free Performance
Click the button below to find a time that best suits your busy schedule.
2. Map out your unique action plan.
Collaborate with our experienced staff to develop a personalized plan that caters to your individual performance and recovery aspirations.
3. Triumph over your objectives.
Experience the liberation from pain, enhanced mobility, and achieve unprecedented performance heights.
Embrace freedom from the debilitating conditions that hinder your progress and savor a life free from pain.
Shoulder pain
Headache
Chest and rib pain
Motor vehicle injuries
Pelvic pain
Sports injuries
Back pain
Knee pain
Hip pain
Joint pain
Decreased range of motion
Pelvic floor dysfunction
Neck pain
Nerve pain
Muscle pain
Repetitive stress injuries
Chronic pain
Abdominal Pain
We bill directly to save your time 
We collaborate with an extensive range of insurance providers, ensuring compatibility with your specific coverage.
At Revive Physio Care , we understand the challenges and concerns that come with rehabilitation, and we have supported countless clients in their journey. The common sentiment we often hear is, "I wish I had started sooner!" Whether your goal is to regain a pain-free and mobile life or to push your athletic performance to new heights, our institute offers a fresh start towards a more vibrant and fulfilling life. Don't let uncertainty or fear hold you back from the improved health and performance you deserve. Our expert team is here to provide guidance and help you achieve all that you aspire to. Take action today and reach out to us for a brighter future.
Frequently Asked Questions
What is the root cause of my issue?
Diagnosing your problem correctly is the first step in your recovery and transformation. The expert team we've assembled at Revive Physio Care has the experience and expertise to understand exactly what's going on with your body, whether it's assessing an injury for rehabilitation or preparing you for the next step towards peak performance.
What actions can I take to improve the situation?
Taking an active role in your journey commences with comprehending the intricacies of your concern or injury. Once we have identified the problem, our team will educate you on specific actions you can take to optimize the rehabilitation and performance enhancement process. It goes beyond mere guidance; we will demonstrate and coach you through the steps, empowering you as you invest in your own progress.
What is the expected duration of the process?
The duration of the rehabilitation process or achieving elevated performance levels is influenced by various factors such as your goals, starting condition, and level of commitment. The dedicated team at Revive Physio Care will collaborate with you to create a customized progression plan that puts you in charge, ensuring you have control over your own journey of improvement.
What steps can I take to increase the effectiveness of my training regimen?
Unlocking the full potential of your training lies in optimizing each element for peak performance. Our expert team will assist you in refining your technique and tailoring a program that maximizes the impact of every action, propelling you towards your peak performance. Moreover, we go beyond mere instruction and ensure ongoing support from your coach, accompanying you at every stage to ensure continuous progress and advancement.
For the past decade, Revive Physio Care has been dedicated to providing exceptional services to the communities of Quinte West and Belleville.
199 Dundas St E, Belleville, ON K8N 1E2
info@revivephysiocare.com
Clinic Hours:
Monday: 9 a.m.–7 p.m.
Tuesday: 8 a.m.–7 p.m.
Wednesday: 8 a.m.–7 p.m.
Thursday: 9 a.m.–7 p.m.
Friday: 8 a.m.–7 p.m.
Have Questions? Contact Us
Our dedicated and well-informed team is ready to assist you with any inquiries and provide valuable insights into the benefits of choosing Revive Physio Care. Don't hesitate to reach out and connect with us today through our social media channels.